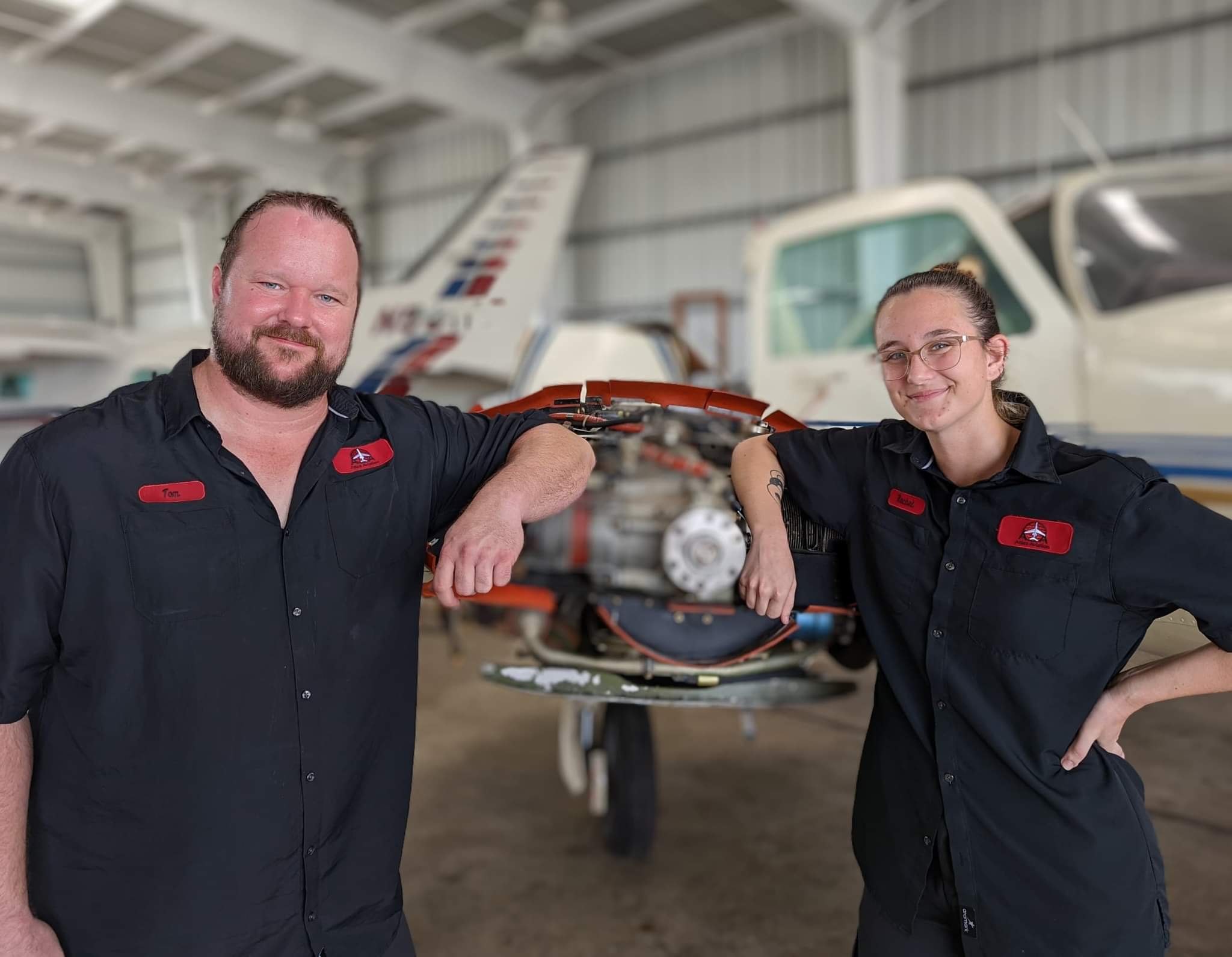 Atlas Aviation understands the critical importance of aircraft maintenance to flight safety, and our maintenance department is skilled and experienced. Director of Maintenance Thomas Renn keeps our fleet in safe (and beautiful!) condition.
Maintenance Staff
Thomas Renn – A&P, IA – Director of Maintenance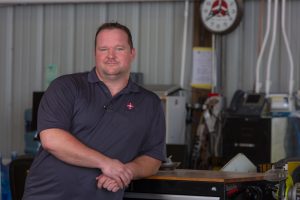 Prior to graduating with honors and becoming a licensed A&P mechanic, from an early age Tom has had a diverse technical background as an electrical and engineering technician, working with research and development teams as well as writing technical documents supporting servicemen in the utilization of classified military devices. Since 2002, Tom has experienced working on all categories of aircraft and has been highly regarded in both Avionics and Mechanical specialties. Tom currently holds an Inspection Authorization and has a passion fostering his ongoing education and is actively pursuing his Private Pilot License right here at Atlas, with the planes under his care. Tom is a lifelong martial arts practitioner, husband and father of three sons and enjoys the outdoor lifestyle.
Jim Brewer-Aircraft Reimaging Specialist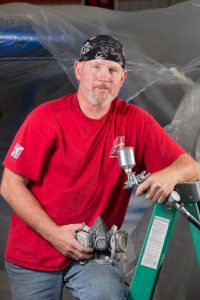 Jim is incredibly-skilled at corrosion repair, re-skins, strip and paint and other exterior work including fiberglass, carbon, fiber, aluminum and sheet metal; having more than 32 years in the industry. Jim retired from the USAF after 21 years of service and currently works on the Hurricane Hunters for NOAA (the crazy ones that look for hurricanes and fly straight through them). If the USAF and NOAA trust him with their fleets, so can we!
He can handle most any repair, new accents and logos, full aircraft strip and paint, you name it. We'd be proud to show you multiple examples of his work.