Plant City Line Services
Whether you're visiting the Strawberry Festival, flying in for Sun 'n Fun, or just stopping by for a quick visit Plant City Airport is your best destination. We pride ourselves on operating a top-notch FBO, with services that'll make you want to come back time and time again. From fueling your aircraft to giving your aircraft a beautiful wash job, our line services team can make anything happen. Give us a try and be sure to stop at Plant City on your next flight.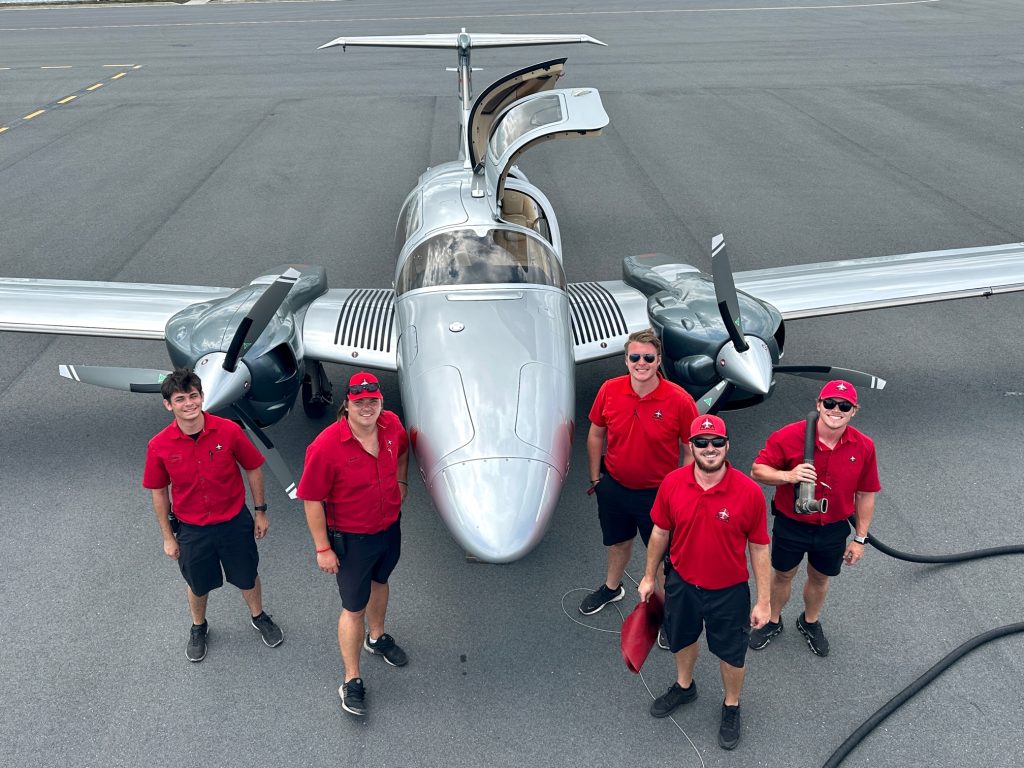 Current Prices:
Plant City (KPCM)
100LL $7.14
Jet-A + $6.99
Facility Fees & Minimum Fuel Purchase to Waive
Single Engine Piston – $20/10 Gallons
Twin Engine Piston – $30/20 Gallons
Turboprop – $75/50 Gallons
Jet – $100/50 Gallons
FBO Hours: 07:00-19:00 L
Our Plant City location has one runway, Runway 10-28 which is 3,950 x 75 ft. Plant City has 10 Shade Hangars, 50 T-Hangars, over 40,000′ of Bulk Hangar space, and a 3950 x 75′ runway. Although we sometimes have Bulk space available, all T-Hangars are currently full. The bulk hangars can fit any helicopter, cabin-class, or jet aircraft that can operate from our 3950′ runway.
For more information regarding Line services or to get on the hangar waiting list, please fill out the form in the sidebar.