Atlas Aviation invites you to join us on a fly-out adventure to the Bahamas.  We'll leave Friday morning, May 12, and return home Monday, May 15.  We've arranged a group discount at the Cape Santa Maria Beach Resort on Long Island. 
Rest assured that your visit to the Cape and spectacular Long Island will be nothing short of amazing. From the world-renowned Dean's Blue Hole to the jaw-dropping views from the Columbus Monument to the warmth and hospitality of the local community, this island will soon become your favorite of all the Bahamian Islands.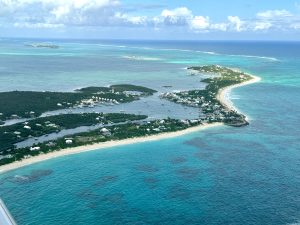 Cape Santa Maria features a full-service restaurant overlooking Calabash Bay open from 7:15 am with the last seating for dinner at 8:00 pm. The adjoining ocean-front bar serves the Bahamas' finest Pina Coladas and complimentary conch fritters at the daily Happy Hour 5:00 – 6:00  pm. Their beach is considered by many to be the finest in the entire country and the complimentary fleet of kayaks and paddleboards along with two rental Hobie Cats, offer amazing opportunities to explore the calm turquoise waters that extend out towards the horizon – the site of sunsets you will not soon forget. Activities including a variety of fishing options, snorkeling, ecotours, cycling, hikes, and island tours leave directly from the resort beach (or driveway) and offer unparalleled, authentic Long Island experiences.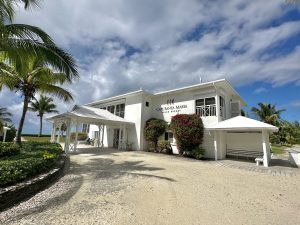 To join our group, complete the reservation request form here and send it to David@AtlasAviation.com . To ensure a good match between the airplane and the participant Dave will assign the airplanes (i.e. four adults in one of the air-conditioned C172s will not work with enough fuel to make the trip).  Of course, if you have your own airplane, you are welcome to join the group but you still must complete a reservation request to be included.   
Instructions to reserve your lodging at Cape Santa Maria Beach Resort will be provided after you submit your reservation request.  Rooms are limited and will only be held open for our group through February 12, so submit your request as soon as possible. 
The cost to participate is $250 per pilot.  If you reserve an Atlas airplane for the trip a $500 deposit will be charged upon enrollment in addition to the participation fee.  Atlas will refund participation and aircraft reservation fees if written cancellation is received by April 11, 2023.   
Cost estimates for aircraft rental, food, lodging, and activities can be found here.

We will provide a mandatory comprehensive classroom session on Saturday, April 29 where we will discuss route planning, customs procedures for both the Bahamas and the US, EAPIS filings, overwater considerations, and more.    
Have questions before enrolling?  Email Dave Presnell at David@AtlasAviation.com